Summit Garage Auto Services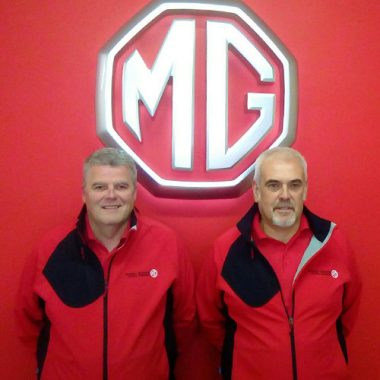 At Summit Garage, Service Director Nick Newey and the team work hard to install trust into everything we do. Why? Because we think being able to trust the team that's working on your vehicle is one of the most important parts of owning a car.
This is part of the reason why Summit Garage has been in business since 1945. Our MINI car service is backed by expertise with the cars we work on day in and day out, which is the recipe for high-quality work and thousands of satisfied customers.
Nick and the team at Summit Garage pride ourselves on the ability to inject great service into the experience for customers like you in Dudley and throughout the West Midlands. We specialize in auto services and maintenance on MG, Rover, and Perodua cars, and we recently became a MINI specialist as well.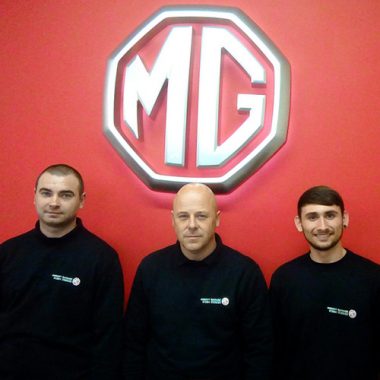 Our auto repair and maintenance services
Even when you take meticulous care of your "pride and joy" on the road and in your garage, it's going to need to be handled by experts, whether for repairs over time, or just routine auto service. The cars we service are manufactured by some of the top automakers in the world, but over time, parts will need to be replaced and systems will need to be cleaned, flushed, repaired, or otherwise maintained by expert technicians.
Here are some of the services we can offer you when you bring your vehicle into our Dudley auto service center:
High-quality parts replacements for Rover, MG, and other cars
Servicing from as low as £99, any car make or model including Rover Metro & Rover 100 Rover 200 & Rover 400 servicing, Rover 600 & Rover 800
Cambelt replacement
Head gasket repair, including a full flush of the coolant system
Expert service and repair of Rover 25, Rover 45 and Rover 75
Cambelt replacement
Exhaust system diagnostics and repair
Battery replacements
Brake checks, maintenance, and replacement
Clutch replacement
Shock absorbers, axles, and suspension maintenance, including maintaining optimal fluid levels in Hydragas and Hydrolastic suspension.
Temperature control repair, including air conditioning replacement
Troubleshooting electrical glitches, including testing and diagnostics—we have state-of-the-art Autodiagnos, MG Testbook T4 and T5 diagnostic systems
MOT testing carried out in hundreds of MOT stations aims at vehicle safety and roadworthiness and is mandatory. We assist in MOT testing and help find your nearest MOT Station.