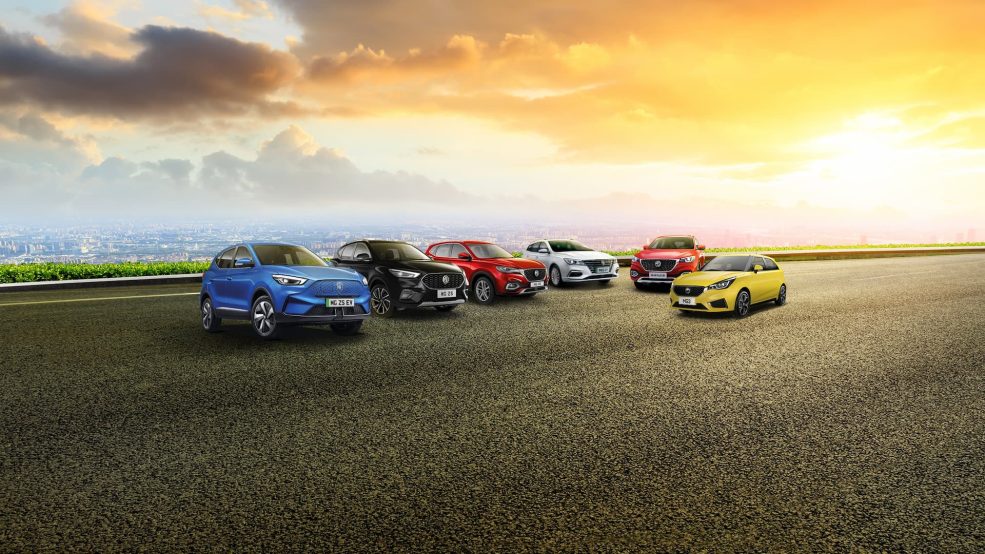 MG Motor UK Breaks More Sales Records in Q1
MG Motor UK builds on record-breaking 2021 with stellar Q1 sales results
Brand's sales for first three months of the year exceed those for the whole of 2019
Figure represents growth of 124.6 percent year-on-year
MG Motor UK remains the nation's fastest-growing mainstream car brand
Record-Breaking 2021
March registrations of 9,367 were greater than the whole of 2018 and the total volume of cars registered by the brand in Q1 2022 (13,838 units) is up 124.6 percent on the first quarter of 2021. According to the latest figures published by SMMT (Society of Motor Manufacturers and Traders) yesterday, this gives the brand a market share of 3.31 percent year-to-date, up from 1.45 percent in 2021.
Growth was seen across all drivetrains offered by the brand, with petrol sales up 155 percent, PHEV up 441 percent and pure electric up 40 percent. The MG ZS was the brand's biggest seller, accounting for 29 percent of sales or 4,042 units.
This performance ensures MG remains one of the UK's most compelling investment opportunities for automotive franchises, with more than 39 new dealer partners joining its network in the past 12 months. This includes some of the nation's biggest dealer groups like Vertu Motors, RRG and Arnold Clark.
Guy Pigounakis, Commercial Director at MG Motor UK, said: "We are absolutely thrilled with the results we have achieved in the first quarter and that the incredible momentum we built in over the course of a record-breaking 2021 has carried into the new year.
"We are particularly pleased because it means that our core message of cutting edge technology, great quality and exciting cars all at an affordable price is clearly resonating with our target demographic."
He added: "With two important new models set to launch in the UK later this year we fully expect 2022 to be another year of spectacular growth."
MG currently offers six models in the UK including three plug-in cars – the New MG ZS EV, the New MG5 EV and MG HS Plug-in Hybrid – all backed up by MG's comprehensive manufacturer's 7-year warranty and rapidly developing dealer network.