Summit Garage Celebrates 75 Years!
Happy Birthday to us!
We are delighted to be celebrating 75 years of trading on 26th October 2020.  With the current Covid restrictions we are unable to have a celebration event this year with our customers, however we will be celebrating with you as soon as we can. A big thanks to all our customers for helping us achieve our targets during this difficult time.  This helped us get our furloughed staff back to work as soon as the showrooms were allowed to open.  Instead of a celebration event, we have commissioned some t-shirts and hoodies which show our logo in its original form, from 1945.  We have added a few black country slogans which we hope everyone will enjoy.  Any profits from the sale of this clothing is being donated to MG Alzheimer's, a most worthy cause, which we have linked with as our charity of choice.  We do hope you can support us with this and get the chance to wear a unique piece of clothing, which is very good quality too! Pop in to our car showroom in Lower Gornal, Dudley for a coffee and a browse of the clothing.  Photos will be on the website soon.
We are now one of a few Dealers who have the latest new Model from MG, the MG5 – Electric Vehicle estate car. With 214 miles range, 0% APR PCP, this is a fantastic value car with good looks and a massive boot of 1456 litres capacity! Available to order now from just £24,495, after plug-in car grant. For those of you who pay company car tax its worth looking on the HMRC website to see how much you could save by having an electric vehicle.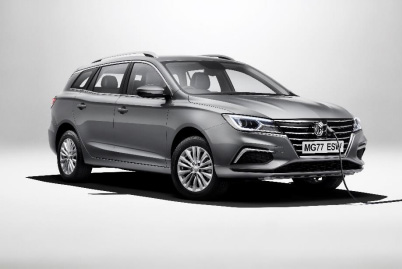 Pop in to our Dudley car showroom anytime, we'd love to see you even if it's just for a chat and coffee.
With best wishes,
The Team at Summit Garage